SPACE & CONVENIENCE
Knowing space can be limiting, the FITBENCH is designed to be an all-in-one compact solution.
QUALITY & FUNCTIONALITY
The FITBENCH is built with design, functionality, and durability in mind allowing for a longer lifespan of your equipment.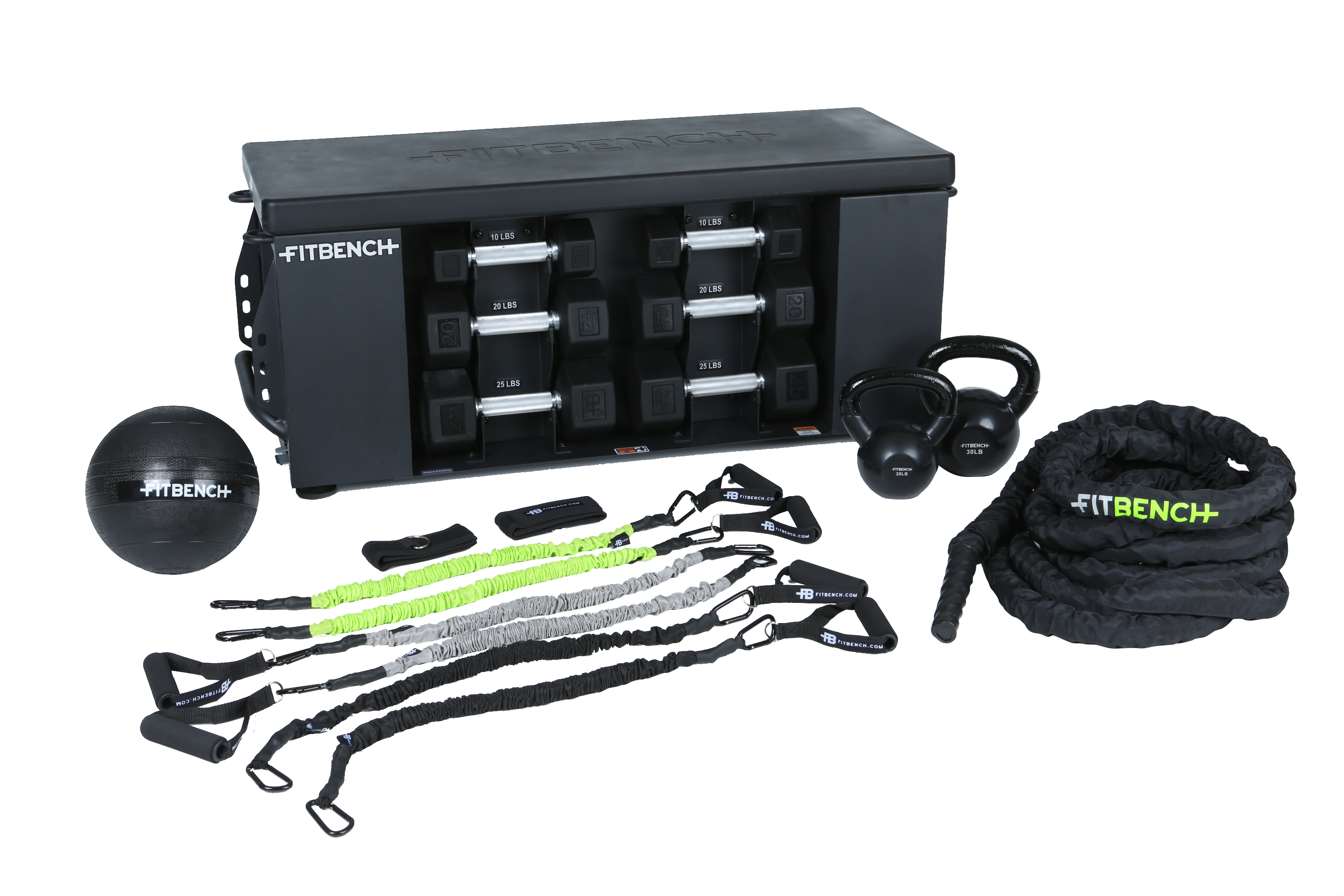 SAFE & RELIABLE
Each piece of equipment that comes with the bench is neatly and safely stored away and out of sight.
FASTER RESULTS
High intensity workouts get faster results. The FITBENCH was intelligently designed to keep the heart rate up while changing exercises.
WHAT OUR CUSTOMERS HAVE TO SAY
"We love the FITBENCH for our High-Intensity, Low-Impact (HILIT) Bootcamp Classes. Unlike other fitness studios, our Athletes (as we like to call them) don't have to schlep across the studio to retrieve and return equipment throughout class. Our coaches also love the FITBENCH because its versatility allows them to be creative in their programming. The FITBENCH is not only super sturdy, it's also very sleek and looks great in our studio. Highly recommended!"

Nadav Ben-Chanoch

Co-Founder, Rowgatta

"We chose to partner with FITBENCH having researched all multi-functional workout benches available. Nothing came close in quality, versatility, and functionality. Having now been using the benches in our studios for over six months we have not had a single issue, they are very safe to use, and are very popular with our customers. I would highly recommend this product to all!"

Paul Trendell

Co-Owner, Victus Soul

"We needed a solution to organize and store equipment in our ROAD classroom in an efficient manner. FITBENCH opened up floor space by consolidating equipment and ensured the room remained organized and clean. Members and trainers love the variety of equipment in the FITBENCH, and it's helped take our ROAD classroom experience to the next level."

George Forman III

Owner, Everybody Fights